Perfect
straight-line
to glide on
Camera motion
4 times its size!
Wing & Wing PRO yield 1.3 ft (40 cm) camera motion
2 models
based on carrying capacity
Wing
16 lb (7.2 kg) or less
Wing PRO
48 lb (21.7 kg) or less
Hand-pushing Perfected!
Silky smooth manual slides even at ultra low speeds (Macro videography)
No batteries, no chargers required; built-in, completely mechanical solution
Uses fluid dynamics to dampen the movement (Adjustable tension)
Recommended speed range:
Up to 6 cm / sec - Down to 2 mm / sec
Maximum
dolly in / out range
Wing moves with the camera. It does not get in the shot
(Optional)
STAND

ONE
All-terrain foldable camera stand
The obvious choice
Both give 1.3 ft (40 cm) camera motion
Reviews
Find and read inside stories from users like you!
Customer Reviews
Write a Review
Ask a Question
09/29/2021
Peter S.

Germany
bestens mit Wing
Endlich eine gute Vorrichtung, um Schwenks wackelfrei hinzubekommen. Funktioniert bestens und ich kann es kaum lassen...Also in Zukunft werde ich mehr Video machen. Danke, Peter S.
09/02/2021
MASAKI Y.

Japan
素晴らしい使い心地
機器の精度といいスムーズな動きといい期待以上の満足度でした。均一な動きにするために多少の練習を必要としますが他のスライダーのように練習しても限界があるものとは異なり可能性にあふれています。wing専用のモーターなどを開発していただければ是非購入したいとも思います。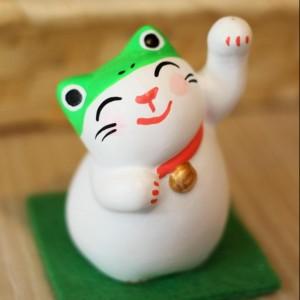 航河
08/20/2021
航 河.

Japan
買って損なしEdelkrone製品
想った映像を録るのには色々工夫すればできるわけですが、 Edelkrone製品があれば簡単に実現できますね。 費用はかかりますが… スライダーと迷いましたが、車とかなら荷物の量や大きさは関係ないですが、 バイクや自転車の場合は考えないといけません… その点、Wingはコンパクトなのに移動距離40cmなので必要十分です。 買って良かったです。
07/21/2021
Christopher B.

United States
For what it is
For what it is its perfect. Quick easy to use versatile slider. However. A more pro version woule be nice. A 3/8th mount on both sides, so I don't have to worry about losing bushings because it fell in the grass or it broke and I needed to fish it out of my fluid head with a knife. Both of which happenend
07/21/2021
哲 佐.

Japan
すごい!
友達が使っていて気に入って購入しました。長いだけのスライダーと比べてスマートで使いやすいです。
01/04/2021
Antonio I.

Italy
Top
Good, discount for future ....for me, for costant client.?
12/14/2020
gaetano v.

Italy
Eccellente
Slider compatto, molto pratico per chi necessita avere una certa velocità sul set e una fluidità incredibile. Un prodotto professionale che consiglio vivamente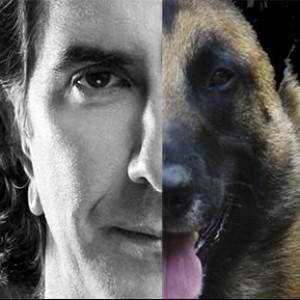 RC
11/10/2020
robert c.

United States
excellent
LOVE LOVE LOVE this!
10/03/2020
Jim W.

Canada
Pretty Good
It's pretty great, I like it a lot. If it were half the price, it would be absolutely perfect!
09/28/2020
Keith A.

United Kingdom
Excellent bit of kit
Good price, quick delivery and great build quality.
08/12/2020
Timothy C.

United Kingdom
Wing Slider
Well engineered quality feel and smooth action only let down by a very poor plastic lock that looks and feels like an after thought and designed by an accountant, it keeps getting in the way and will no doubt break one day.
07/10/2020
Sven K.

Germany
Top products, best service - total recommendation !
Totally worth the investment, plus Edelkrone has the best service, I have ever experienced.
05/22/2020
Tzur l.

Israel
WING - nice but not as hoped for
the product is well built, does what it intended BUT - it's very heavy, so you must use a heavy duty tripod, and it's pretty hard to get the full motion range without the movement being un-even (in speed terms). it seems the mechanism for even speed control is not working with heavy setups. also' sometimes the movement has a curved second-motion which makes the shots unusable...
04/24/2020
Dave P.

Ireland
Not as smooth as I hoped for.
Very well built slider and capable of carrying my GH5 fully loaded with cage/sound module and heavy lens configuration. However I still can't achieve a useable smooth slide across the 40cm range. I can maybe get half of the range smooth. It seems that when the arm crosses over itself I get a different friction. I've experimented with the friction control and different weight loading but to no avail. It's a very expensive piece of kit especially when it doesn't do what it should. Dave
03/26/2020
Cheung B.

Hong Kong
HeadONE would be better
HeadONE would be better
03/23/2020
Luc G.

Canada
02/17/2020
Mark W.

United Kingdom
Good Kit
I found this amazing, compact and very useful.
02/13/2020
Eric O.

United States
Very cool
Super cool, can't wait to use it in the field.
01/31/2020
Ian J.

United States
AMAZING!!
Extremely portable and smooth!!
01/30/2020
Marc F.

Germany